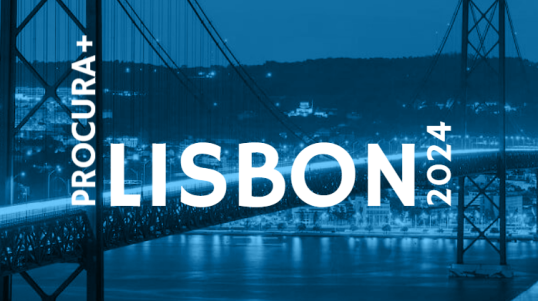 The City of Lisbon (Portugal) and ICLEI Europe invite you to the 11th Procura+ conference, taking place on 13 and 14 March 2024 in Lisbon, to join representatives of the European Commission, Mayors of leading cities, business leaders, researchers and some of the brightest procurement minds.
The Procura+ conferences look at the role of procurement in AI; access to markets for SMEs, start-ups and social enterprises; deep tech; digitalisation; e-Procurement; life cycle costing; monitoring; professionalisation; smart cities; social responsibility and supply chain management. Procura+ 2024 will present good practices and approaches for strategic procurement across thematic areas, key product and service sectors such as biodiversity, buildings; construction, energy, food and catering; ICT; mobility and textiles.
The Procura+ Conference series started in 1998 as a forum to promote exchange and dialogue on the latest strategies and practical solutions on sustainable, circular and innovation procurement.
More information on the conference's website: https://conference.procuraplus.org/